I just love being interviewed on podcasts and within the media.  Literacy with young children is one of my passions. Contact me to schedule!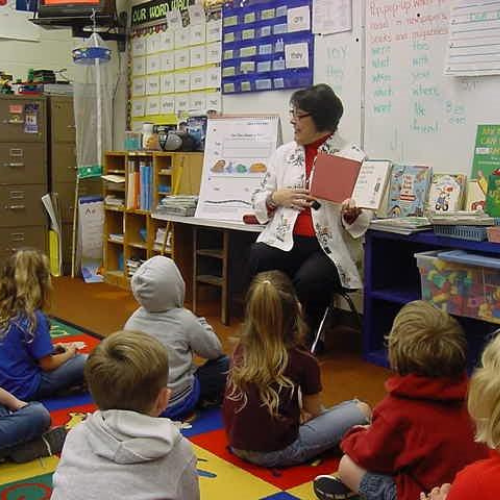 Pat Sabiston was elected to the Bay District School Board from 2006-2010. In that position, she was often asked to be a "celebrity reader" in the schools.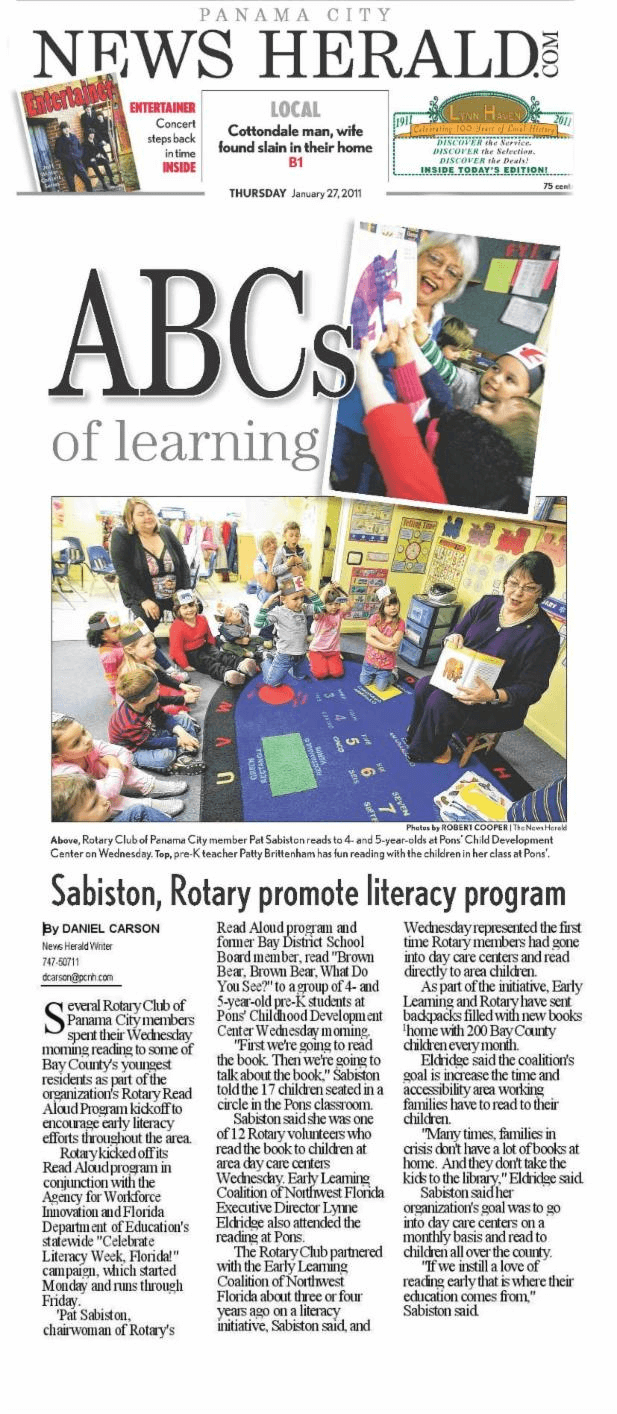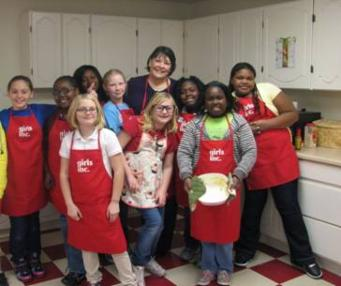 Girls Incorporated
Pat Sabiston kicked off the Guest Chef Series Friday, January 21, 2011 with her special rendition of Chicken Pot Pie. Mrs. Sabiston was a hit with the girls and as you see by the empty casserole dish—the pot pie was delish!
Girls Incorporated of Bay County is known for being educationally based in its afterschool and summer programming. One exciting program that Girls Inc. began this year is their Guest Chef Series. "We have an enormous beautifully designed kitchen that we want to utilize and share the joy of cooking with our girls," Tammy Dunaway, the Executive Director of Girls Inc. says with a smile. "We are inviting role models from our community to lead a small group of our girls in a one to two hour cooking experience that can be anything from a simply sweet dessert to an involved main course. Our purpose is to have fun while learning a major life skill and to reinforce the positive experience of sharing "home" cooked food with family and friends!"