Thank you so very much for wanting to support my writing!  It's an exciting time for me to say the least!
Payment options:  A check is preferred (w/inscription directions included on a Post It note). Mail to:  Pat Sabiston, 4412 Fletcher St., Panama City, FL 32405. (NOTE: I do have a credit card machine as well, so you can call to purchase that way. (850) 769-4345. Please give me advanced notice to be ready for your call.)
And, you have several options:
The softcover is $15.95 + Tax ($1.12) = $17.07
The hardcover is $25.95 + Tax ($1.82) = $27.77
Shipping is $3.00 (if mailing is necessary).Otherwise, if you're local, we'll schedule a "meet-up" and I'll hand-deliver it to you!
Personal Inscription/Autograph.  Although this doesn't cost anything, it's a special thank you for your participation in my book launch.  If you want an autographed copy, please let me know how you would like the book to be inscribed.
Again, there are no words adequate to express my appreciation for your support.  You are a blessing in my life.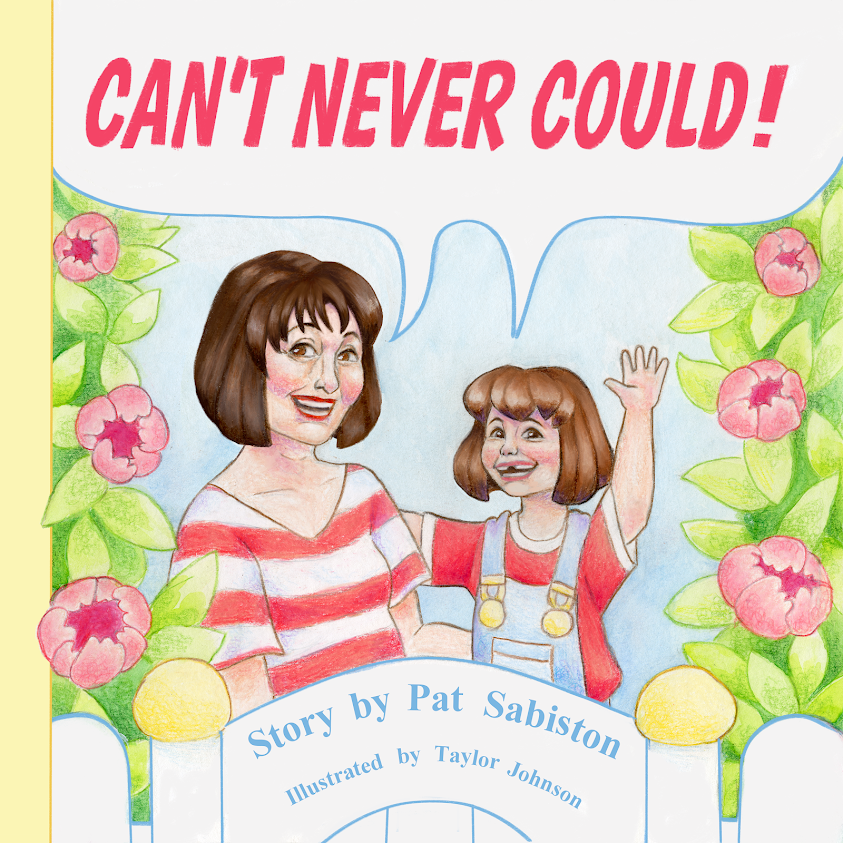 In this life-changing story, a grandmother and little girl's relationship teaches a never-to-be-forgotten lesson. The author does a masterful job of helping the Pre-K child learn that when you believe you can, you can find a way. What an extraordinary early-life lesson every child needs to learn!
Stefanie Gall, Ph.D.
Early Childhood Supervisor
Pre-K Elementary School Principal
Head of Psychology and Children's Mental Health Services
Reading Researcher and Professor, Florida State University
"I love stories – especially stories of real life and how the Lord has worked through people's problems for His praise. This book is full of precious stories of an incredible variety of women, detailing each struggle and their reliance and delivery on and by God. I have used this book on several occasions in my teaching to remind us all that we don't avoid problems – we push through problems. It has been helpful in displaying to those I teach that God is with us even in our darkest hour." – Pastor Derrick Bennett
Tales of Transformation through Jesus Christ.
"In life, there is a truly transformative power of a life submitted to Christ. And, when women give their testimonies to provide encouragement and hope to others, it becomes very empowering. Many feel they're the only ones who struggle with addiction, are fighting a deadly disease, are heartbroken, or stuck in an abusive relationship. Others may not know Christ, or may think their lives are in such disrepair that God would never notice them, let alone care about his/her eternal future. It is my prayer that the stories in this book will be a source of encouragement and reassurance. I pray it will help lead unbelievers to Christ while also strengthening the faith of those who may be struggling."
Publisher: Alyssa Middleton
BEAUTY FROM ASHES PRESS
"I believe all of us struggle, daily, in our walk with God to—listen, but more importantly—to obey His instructions. I often wonder what would have happened if I hadn't obeyed when I got "the Call," but will we ever know that answer this side of heaven? Regardless, I believe the essay "When God Calls, It's Never a Wrong Number," which is part of FROM TEARS TO TRIUMPH, will be a source of encouragement and reassurance, because I'm able to provide a strong, tangible witness of what God did in a very dramatic way.
Author: Pat Sabiston